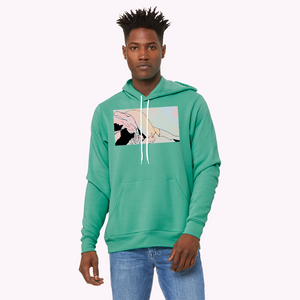 All Ink Blot Products are 100% Sweatshop Free and Eco-Friendly. All apparel is dyed, cut and printed upon in the United States.

Ink Blot offers free refunds on all products within 30 days of purchase. Please see our refund policy for more details

Life isn't always rainbows and butterlflies. Milk Gxng aims to connect with individuals on a personal and emotional level in a comfortable and nostalgic way, like heading home on Christma.
Ink Blot strives to enable all artist to create THEIR art in the most eco-friendly and ethical way possible.
Ink Blot is an art fulfillment site that takes in up and coming artists and allows them to create and sell various art products without having to invest any of their own money. When a product sells, we give the artists as much profit as possible from the sale, essentially only keeping whatever the product cost to produce. From there the products are procured in the most eco-friendly, ethically responsible manner possible. Ink Blot will NEVER use sweatshops and will always remain W.R.A.P. compliant by creating as many US jobs as possible. For more information about our manufacturing process, or questions about working with Ink Blot, feel free to reach us at info@inkblot.ink